SANTA BARBARA DESIGN & BUILD
Build Your Houses With Us!
Santa Barbara Design & Build is an accomplished design and construction firm that is proud of the many beautiful projects it's completed in Santa Barbara and Montecito. Santa Barbara Design & Build serves Santa Barbara, Montecito and Hope Ranch.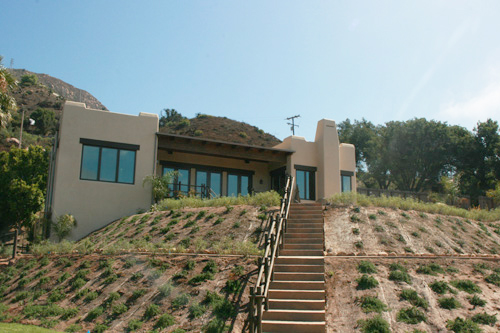 WE VALUE OUR CUSTOMERS
Our Mission Is Clear
We build and remodel our customer's homes with the highest quality building materials along with the best workmanship possible. We do not strive to only meet our customers expectations but to exceed them in every way. Your experience with us will be as stress-free as possible with our best practices policy at the most competitive prices.
"Thank you very much for a job well done All was done in such a professional manner and all of your workers were very curtious. I will be in touch again the next time I need anything done."
Dave & Cecilia Shayan
We Design & Build Your Dream House
Santa Barbara Design & Build was born out of the need for seamlessly blending the vision of the architect/designer with the precise implementation of the builder to create a beautiful construction project in a timely manner and in the most cost effective way possible.
GET A FREE IN-HOME CONSULTATION

"My experience with Santa Barbara Design & Build was fabulous! How many times can one say that about a contractor when the project is over? Don and his crew were the BEST from day one.  He was honest, timely, flexible, artistic, patient, skilled, and affordable. "
DIANE CHANDLER
"Santa Barbara Design & Build is a company with integrity. The estimate was fair, the work was exceptional, and the remodel was done sooner than expected. We are extremely pleased with the work and would recommend Santa Barbara Design & Build to anyone."
MIKE & PAM TIVNON
LATEST PHOTOS FROM OUR
Recent Projects
A Custom Built home with the highest finish including T&G, beamed and coffered ceilings, heirloom quality bookshelves, and custom French rustic kitchen cabinetry.
Due to a growing family, the owners needed more space. The existing house was a very small 2 bedroom, 1 bath bungalow that was originally built in the 1920's.
This 5000 square foot home was built from the ground up. This home features an open floor plan with 4 bedrooms all with their own bath.